Wetland Care
Scholarships
sponsored by
Ducks Unlimited NZ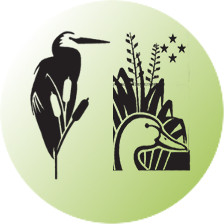 Background/Purpose
Wetland Care Research Scholarships are sponsored by Ducks Unlimited New Zealand and may be applied for by any student currently enrolled or affiliated with a New Zealand university.

Funds are aimed at encouraging and supporting students who wish to push the boundaries of what is known about wetland restoration and conservation. Starting in 2018, a total of $20, 000 will be available annually to cover four separate scholarships of $5,000 each.

Funds can be used to support student living costs or to cover the costs of equipment purchase, logistics and consumables.

Apply Now
Criteria
Applications will be accepted from students/researchers within universities prepared to make a difference through wetland conservation, with outcomes likely to provide for better management of New Zealand wetlands or their environment.

The student project must be based in New Zealand or be of direct benefit to New Zealand based on current wetland conservation issues.
Read more...
Read More Apply Now
Scholarship Funding
Wetland Care will award four scholarships annually, during two funding rounds annually for the next three years (2019 to 2022).

The first funding round, consisting of up to two $ 5,000 scholarships, will be advertised in September.

The second funding round, consisting of up to another two $ 5,000 scholarships, will be advertised in February.

Funds will be paid in one lump sum to successful candidates upon completion of the milestones agreed at the time the scholarship is accepted.

Apply Now
The small print
Selection Panel
Applications will be reviewed by the Wetland Care Science Committee, which is a sub-committee of Ducks Unlimited NZ, consisting of three Directors chosen by the Ducks Unlimited Board.

The Science committee will select 10 applications that best meet the criteria outlined above. These top 10 applications will then be presented to the wider Ducks Unlimited board for discussion, and to narrow the selection of the winning candidates.

Advice may periodically be sought from external experts.
Other conditions
The recipient of the Scholarship must, upon completion of their study, submit a short report for publication in the Ducks Unlimited Flight magazine and make a verbal presentation at the Ducks Unlimited yearly AGM meeting/conference.

Applicants should also aim to publish their research findings in a peer reviewed journal where appropriate.

Wetland Care Scholarships may be held with any other scholarship, bursary or prize unless the conditions of the other award(s) preclude this.

and finally
Applications will remain open until further notice

Enquiries can be directed to Wetland Care Science Committee members via This email address is being protected from spambots. You need JavaScript enabled to view it.

By accepting the Scholarship, the recipient agrees to participate in any publicity concerning the Scholarship arranged by Ducks Unlimited NZ, including but not limited a short story announcing the candidate and his/her proposed project, to appear in the next edition of Ducks Unlimited's Flight magazine.